GIFT GUIDE - ESSENTIALS FOR THE HOLIDAY SEASON AND BEYOND!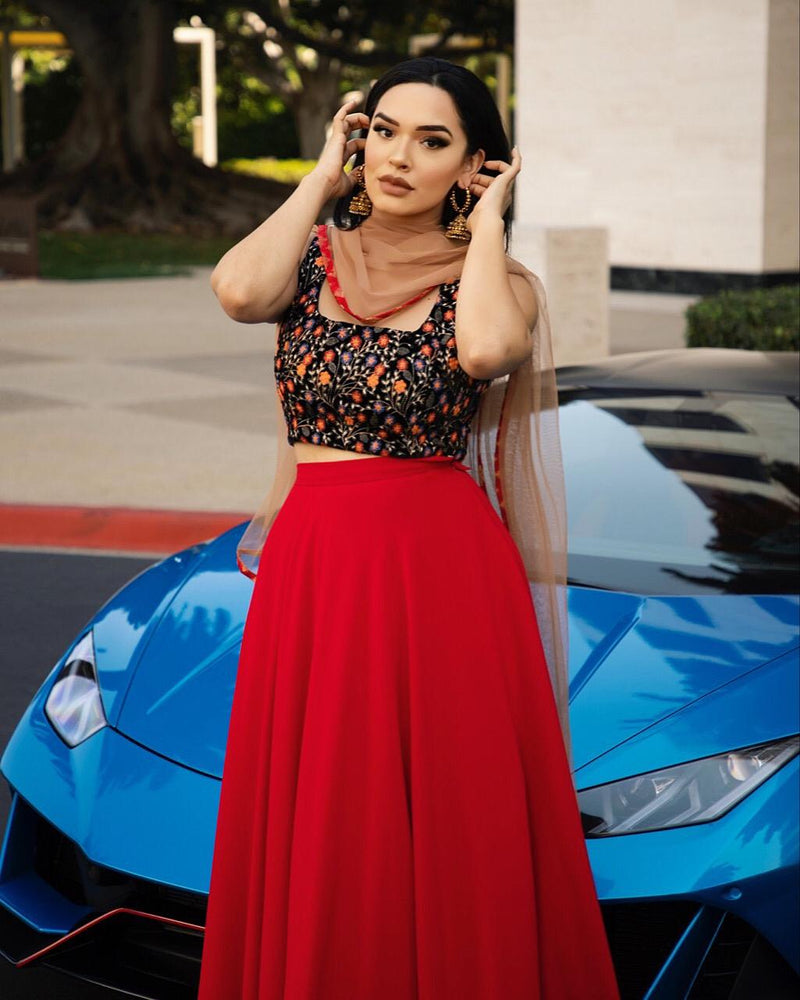 While the holiday season this year may look slightly different, we are still excited to connect with friends and family - whether virtually or via social distancing. For our 2020 gift guide, we've picked 5 pieces from our collection below; whether you are looking for something for yourself or someone you love, we guarantee that you'll find something that you love below.
The Black and Gold Brocade Blouse
Our much loved Black and Gold Brocade Blouse is a cult favourite. Crafted on a luxurious brocade, the top can be mixed and matched with everything from a lehenga skirt to a pair of jeans making it the perfect addition to your wardrobe.
The Ruxana Top and The Amani Skirt
Meet one of our newest launches - The Ruxana Top! Handcrafted in a soft velvet and embellished with delicate threadwork, the top looks stunning paired with almost anything but especially with another one of our newest launches - the Amani Skirt.
The Amani Set
If there is a shade of red for every woman, then we hope that ours looks like Amani! Bold, bright and beautiful, the Amani Set is a standout piece and when paired with a dupatta, is the perfect wedding outfit.
The Maroon Romper
With it's easy fit and stunning design, the Maroon Romper is a wardrobe staple, whether you wear it for (virtual) happy hour or an intimate family dinner. How gorgeous are those gold tassels?
The Kaftan
Our final pick for the season has to be our classic favorite - the Kaftan. With a luxurious silk base and relaxed fit, it is perfect to wear anytime, anywhere. It is also available in three more colours, so make sure you check them all out!