The Desi Ever After Eid Box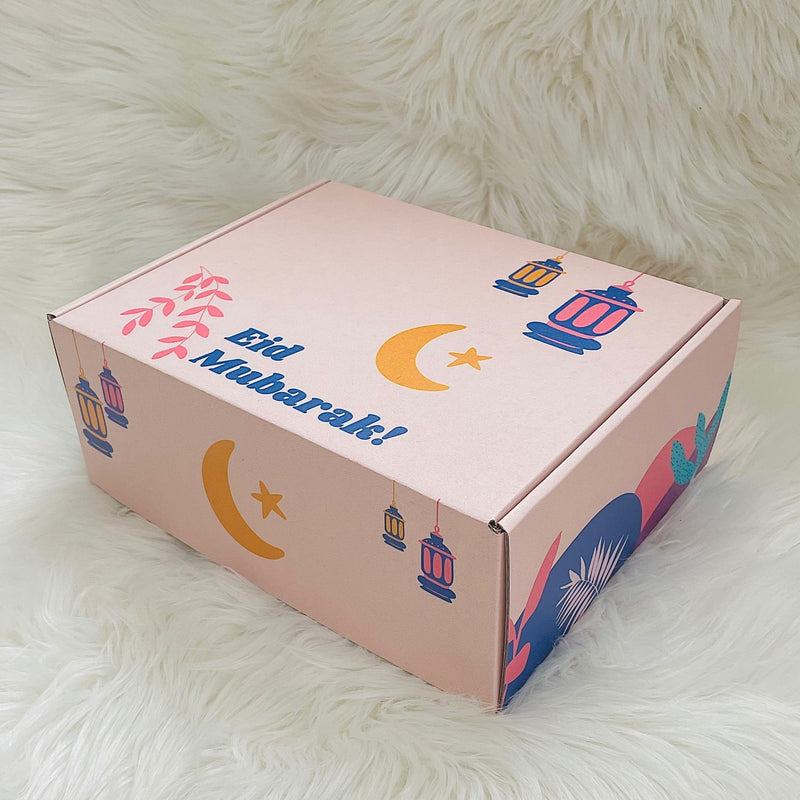 Eid is almost upon us and we have collaborated with the lovely ladies at Sakoon and SoukLA to bring to you a specially curated box that features some of our biggest bestsellers as well as limited edition pieces curated specially for the occasion. Check out the brands below:
Soul LA
Souk LA is a social enterprise that creates stunning Arabic inspired jewelry. From handcrafted necklaces to thoughtfully designed rings, each piece from Souk LA is crafted with a focus on the mind, body and soul. With every piece of jewelry sold, Souk LA also supports the Jalal Foundation in its mission to eliminate poverty and promote education.
You can find SoukLA's handcrafted necklaces in our Eid box.
Sakoon
Based in LA, Sakoon is a candle company that handcrafts non toxic + eco-friendly candles with fragrances that help you find comfort and tranquility in your home. Sakoon's candles are vegan, cruelty-free, phthalate-free and paraben-free and they also use sustainably sourced wood for the wicks along with an all natural soy coconut wax blend, all of which ensures a clean burn.
You can find Sakoon's nostalgia inducing rooh afza candle (formulated with classic sugared rose and screw pine) in our Eid box.
Desi Ever After
We launched our brand with the aim of allowing South Asian women in the United States to hold their culture close to their hearts and wholeheartedly express themselves through fashion that is timeless, meaningful and ethically crafted. Our Firdaus Dress was released earlier this year and has already been loved and cherished by so many of our clients since then. Modest, elegant and beautifully made, it is the perfect outfit for festivities both big and small.
You can find our Firdaus Dress in our Eid box. Don't forget to pick the correct size while placing your order (refer to the size chart below)!
Little Girl
Size 0: fits a 7 to 9 year old  
Size 2: fits a 9 to 11 year old
Women (Standard Dress Size)
Size 4
Size 6
Size 8
Size 10
Size 12