Decor Ideas For Ramadan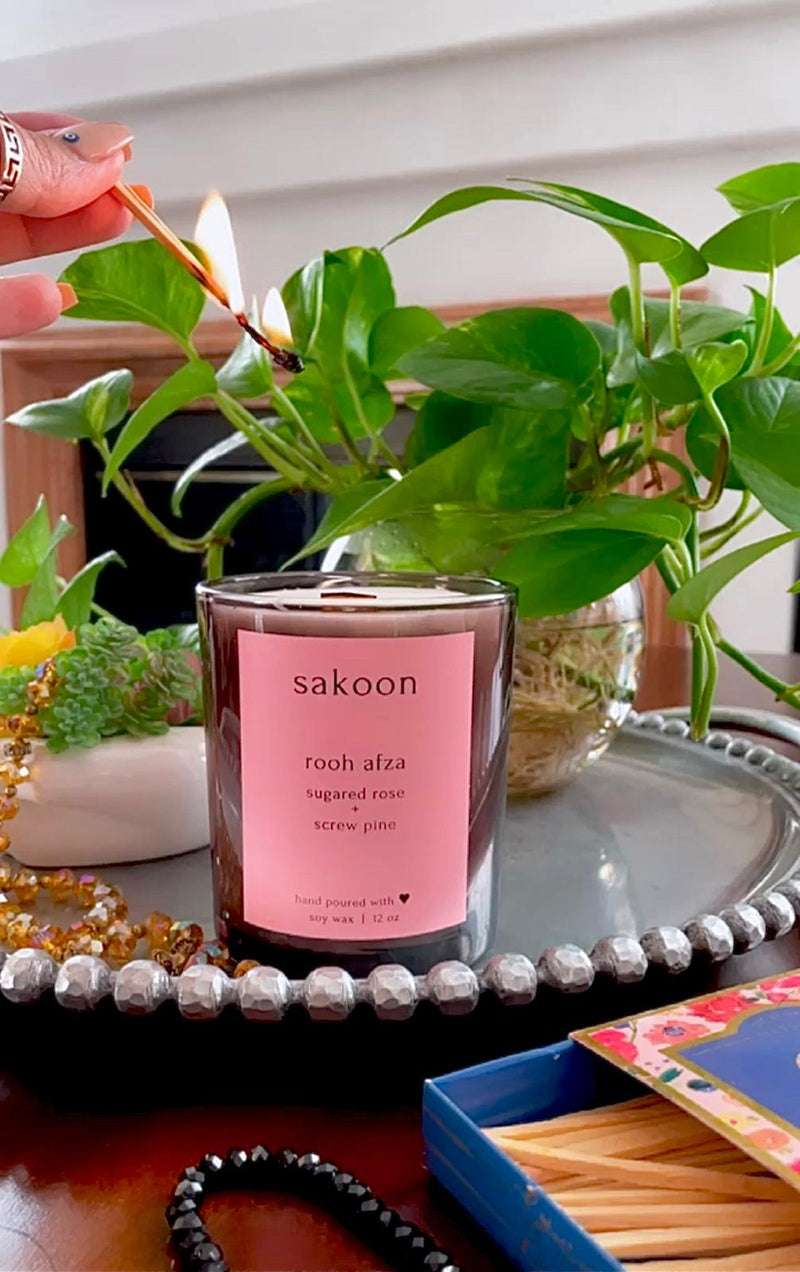 Having friends and family over this Ramadan and looking to revamp your house? We got you! Check out our curation of Ramadan special decor below, perfect for celebrations both big and small.

Image courtesy - Yallah Flowers
Based in Orange County, Yallah Flowers specialises in custom floral bouquets and decor. They work with both fresh and dried flowers to create stunning displays that instantly elevate the look and feel of your party. They also have an exquisite selection of vases that pair perfectly with their floral arrangements and make it easy for you to give an instant uplift to your home.
Image courtesy - Find Sakoon
Elevate your decor with candles from Sakoon that are inspired by nostalgic scents that proudly embrace South Asian culture, such as rooh afza and Kashmiri Chai. Sakoon's candles are non toxic and eco-friendly and made with ingredients that promise a clean burn. You can find Sakoon's Rooh Afza candle in DEA's limited edition Ramadan Box.
Home Goods by The Calico Guild
Image courtesy - The Calico Guild
Elegant and minimalist, The Calico Guild's goods are a class apart. Handcrafted in natural fabrics and inspired by artisan communities from around the world, The Calico Guild delivers a soothing touch to any corner of your home.
Kantha Blankets by Meraki Design House
Image courtesy - Meraki Design House
Meraki Design House's upcycled Kantha blankets are perfect to add that cozy touch to any corner of your house. Handcrafted in cotton, they are perfect as a quilt, throw or even for summer picnics. The blankets are fair trade and support artisans in Bangladesh and for every piece sold, Meraki Design House gives one to a shelter in GTA.
Block Print Tablecloth by SHAI Collective
Image courtesy - SHAI Collective
Made with high quality natural dyed linen, the Blockprint Tablecloth by SHAI Collective is hand block-printed by artisans based in Hyderabad, India. The tablecloth also works perfectly as a throw, scarf or shawl!