Food Ideas For Ramadan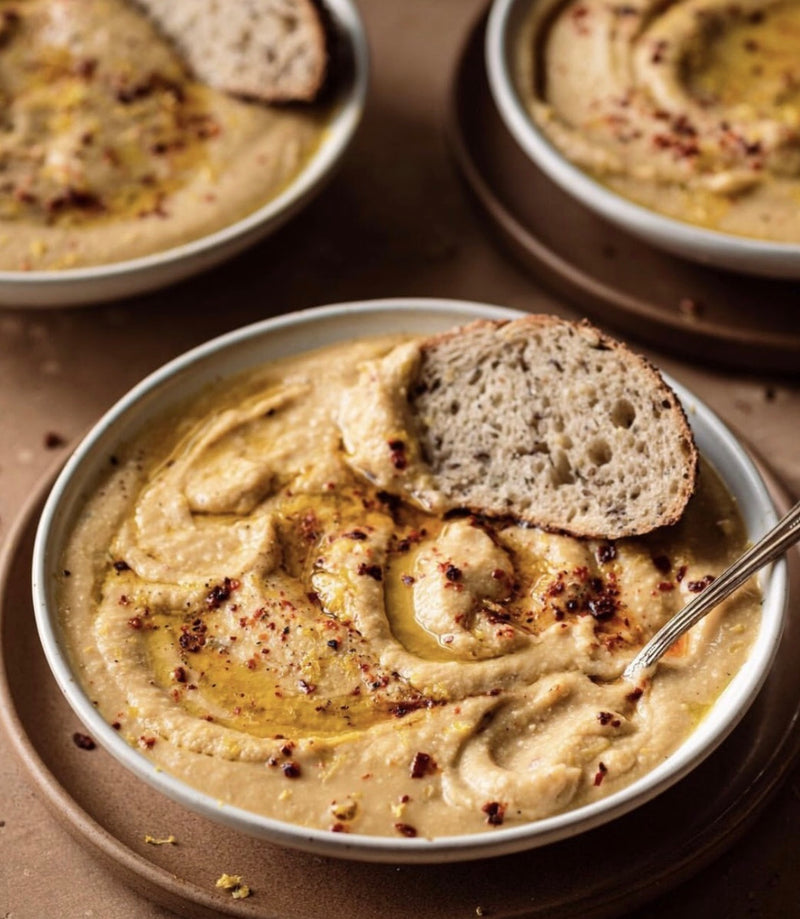 We are so excited to bring in a month full of festivities and even more excited to share some of the recipes that we have been bookmarking for the upcoming Ramadan and Eid celebrations! If you, like us, are looking for recipes that are easy but delicious, check out our list below:
Tandoori Veggie Quesadillas from @thechutneylife
Image courtesy - The Chutney Life
Palak Patel is a food blogger famous for cooking up Indian inspired recipes that are sure to satisfy the desi in you. We love so many of her delicious preparations but one of our favorites has to be the Tandoor Veggie Quesadillas. Filled with a layer of spicy cream cheese and packed with veggies, these quesadillas are your best bet when you're short on time!
Creamy Cauliflower Soup by @rainbowplantlife
Image courtesy - Rainbow Plant Life
Packed with the goodness of cashews and white beans, this soup is as good as an entire meal but much easier to put together! Using just about ten ingredients and your Instant Pot, the soup comes together in about 30 minutes and has a thick, creamy texture that will remind you of your favorite hummus.
Date and Pecan Brownies by @milkandcardamom
Image courtesy - Milk and Cardamom
Trying to eat healthy? These Date and Pecan Brownies are perfect for you! The recipe uses Mejdool dates instead of sugar and yogurt plus apple and kale purée as an egg substitute for a delicious dessert that you can indulge in just as is, or with a scoop of your favorite ice-cream.
Vegan Risotto by @rainbowplantlife
Image courtesy - Rainbow Plant LifeMade with miso butter mushrooms, this indulgent miso mushroom risotto will leave you and your guests hungry for more. The risotto also packs in an umami flavour bomb - have we convinced you yet?
Rose Shortbread Cookies by @milkandcardamom
Image courtesy - Milk and Cardamom
Dipped in white chocolate and decorated with dried rose petals, these easy rose water infused shortbread cookies come together in no time and are perfect to go with a warm cup of chai or coffee. These cookies hold up really well in the mail too; so if you cannot see your friends and family in-person, you can send across these cookies for them to enjoy!