Flawless Friday- Aman Varaich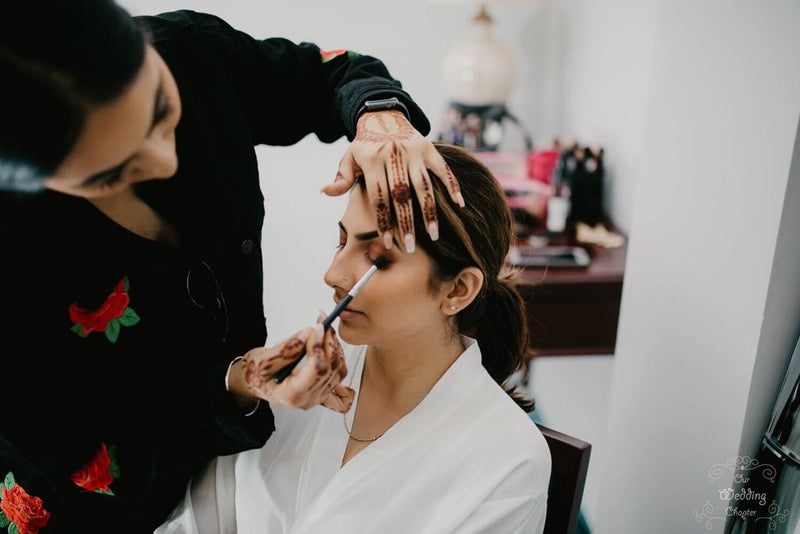 How did your career start as a makeup artist?/ What inspired you to become a makeup artist? 
Being a Punjabi girl I always had long thick hair that I wasn't allowed to cut at a young age. Therefore that forced me to be creative with my hair when we would go to parties. Not only did I start styling my own hair, but my friends and neighbors would also come over to get their hair done for their events. 
In 2016, we were planning my sisters wedding, and we didn't come across anyone suitable for our looks. We just wanted a fresh soft glowy glam with elegant hairstyles. That's when I realized, instead of pointing fingers and complaining why not just start somewhere. My friends and family had already been pushing me to start in this career, so I took my first step and launched 
Varaich
 Vanity. 
How do you prepare different skin types before applying make up?
My kit has a wide range of skin prep for my clients; from serums to moisturizers to primers. 
Prior to beginning makeup I always ask about their skin history and how it's acting during the season. As well as always recommending skincare products for them to incorporate in their daily face prep. 
Pro Tip: Always prep skin 20 mins prior to makeup application for best results. 
Did you ever have a client that  asked you for a makeup style that was unsuitable for them. How did you handle it? 
Clients always have an image in mind that they've seen on social media or another previous client, sometimes it may not be the best suitable look for them so you need to explain to them how features can vary. What looks good on one face will not do the same justice to another face. It's very important to keep your features in mind and making sure you can have a game plan of how your look is going to pull together. 
Best recommendation: Less Is More. 
I always love starting with a minimal build up and then after the client wears their outfit and  jewelry,  I ask them if they would like me to add anything else. Reason being, your wardrobe and accessories add a lot to complete the look, and sometimes clients think makeup is what needs to be heavily emphasized. 
My goal is to just enhance their features, not change them as a person.