The Desi Holiday Gift Guide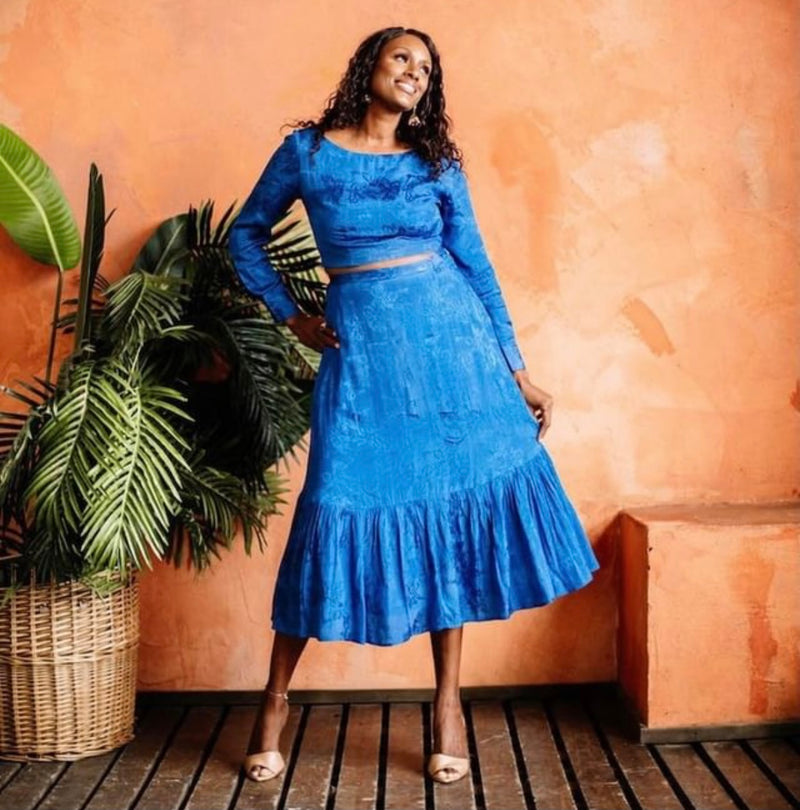 Can you believe it's December already? It seems like just yesterday when this year began and now we're almost at the end of it already! 2021 has been so much better than last year - families have been able to reunite, travel has begun opening up and there is so much festivity in the air. As a small business, it means the world to us to see you choose us for all your holiday gifting but we also wanted to use this opportunity to highlight some of the other small, desi and woman owned businesses that you can support, no matter who the recipient. Our gift guide below features everything from food to fashion to beauty and skincare, so you can be sure that you'll find something you love here!
SAMREEN'S VANITY
Samreen's Vanity is a beauty brand by the very talented Samreen who was born in Pakistan and later moved to the United States to attend college. While working in a very male dominated auto industry, Samreen discovered her passion for beauty and decided to enroll in the College of Makeup Art and Design in Toronto so that she could pursue it full-time. With her brand, Samreen hopes to create an authentic space for inclusivity and representation while creating products that help fellow beauty lovers express themselves authentically.
Discover Samreen's Vanity here.
AARIKA'S CLOSET
Aarika's Closet is a fashion label for kids that was founded by Kamini Patel after she found it difficult to find clothes for her two daughters that were fun, stylish, comfortable and blended both their Indian roots and the American culture that they were surrounded by. While the brand initially started off with ethnic wear, they have recently also launched a line of t-shirts, mugs and other products that make for the perfect gifts for the little ones in your life.
Discover Aarika's Closet here. 
SCRUMPTIOUS WICKS
Born out of founder Sonya's passion for candles and a love for her South Asian culture, Scrumptious Wicks is a luxury candle company that creates candles that are clean, made with high quality ingredients and naturally scented to remind you of summers spent in your childhood home (think mango lassi, cinnamon chai and Indian monsoon). Scrumptious Wicks' candles make for the perfect gifts for the holiday season - both for you and your loved ones!
Discover Scrumptious Wicks here.
SHAI COLLECTIVE
Shai Collective brings authentic Indian and Indian inspired accessories straight from the artisan with the aim to showcase the luxury of India's handicraft heritage in a contemporary context. Born out of founder Sanaa's dual upbringing as a first generation Indian American, Shai Collective has stunning accessories and home decor pieces that are perfect for your house!
Discover Shai Collective here.
SAFFRON LANE CO
A modern, South Asian menswear label, Saffron Lane Co makes premium quality formal and informal Indo Western clothing blending the richness of traditional wear with tailored fits, fun prints, and practical comfort that effortlessly transitions from day to night. The brand sources their fabrics and partners with tailors based in New Delhi, India to bring to you the perfect modern desi menswear designs that make for the perfect gifts for the fashion conscious men in your life.
Discover Saffron Lane Co
here
.