The Real Tea on Desi Wedding Planning!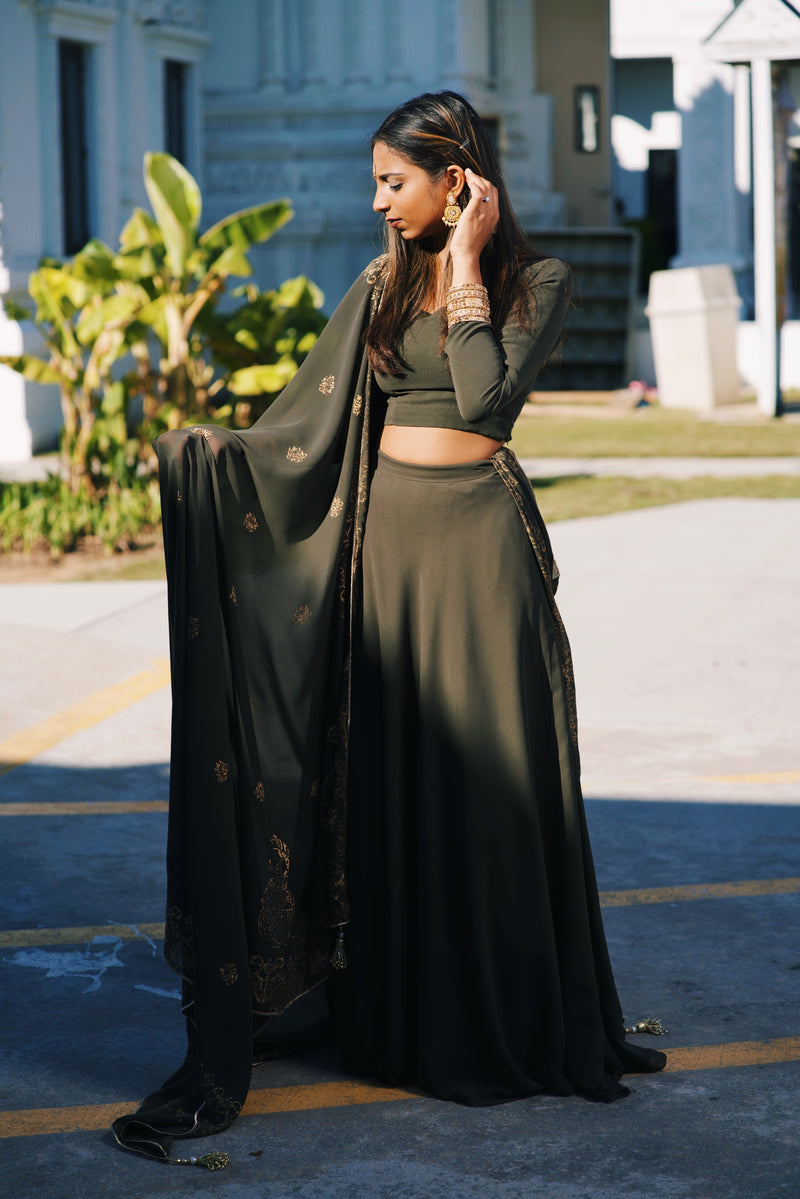 A little about me
I'm 23 and got engaged a month ago to my boyfriend of 5 years, Kishan Patel. I'm a software consultant (I know…basic for a brown millennial) and easily work 55 hours a week. If you googled "Bridezilla," you would probably see a picture of me. I'm super knit-picky and need to put my stamp of approval on everything.
Work/Life/Wedding Planning Balance
Between work, personal life, and planning a wedding, it's easy to feel swamped. I just finished planning our engagement ceremony and to say it was taxing is an understatement. There are so many aspects to think about from venues, invitations, outfits, jewelry, décor theme, cake, guestbook, welcome sign, party favors, and the list goes on. My biggest tip for all brides is to make lists! I am notorious for making to-do lists on my phone and sharing them with my fiancé, but I swear it helps! In just a month of planning an engagement ceremony, I learned that it's necessary to take a break – workout, watch TV, and make time for friends or else you'll drive yourself insane.
Stress factors/What to expect
Many desi parents believe their children's' wedding events are somewhat a community gathering rather than a celebration of love. When I was arguing with my parents about making cuts to their guest list, my little sister exclaimed "Can you guys stop?! This is about them. Not you!" Go little sis!
A major stress factor of desi wedding planning can be family getting involved. If you're anything like me, you like things a certain way and to not sugar coat it – could care less about anyone's opinion. But that's A-Okay! Because all that matters is that you and your fiancé are happy with the details. It's okay to tell people, in a nice way, that the biggest favor they could do you is staying out of it.
IST stands for Indian Standard Time and apparently, for RSVPs even IST doesn't exist. For all the people reading this blog, if you get invited to an event – please and I emphasize please RSVP! Whether you're an old friend or a first cousin – we need to know if you'll be attending.
People will slide into your DMs for an invite…people who you haven't spoken to in years. Just a casual "let me know if you need any help planning" message has an ulterior motive. Girl, I give you my blessing to "thank you, next" that ish.
Everyone and their mother has a food preference. I should have mentioned earlier that I'm Telugu and my fiancé is Gujarati. His side is all about that daar/bhaat/dhokla life, whereas my side is all for the Hyderbadi Dum Biryani. We try to make both sides happy and meet somewhere in the middle. Paneer/naan will never get a veto.
You will argue with everyone about changing traditions (because hello, it's the 21st century) versus archaic patriarchal ways of thinking. Everyone will mention how you are now leaving your fam and going into another fam, while you're just sipping on your red wine like "I'm going to let you say what you want because I don't want to go batshit crazy on and teach you a lesson or two from the book of feminism."
The pay-off
When the big day comes, guests may not notice the small details that you put work into but if it makes you two happy, that's what matters.
Take a deep breath. Get a massage. Have a glass of wine. It will come together in the end.
Thank you Desieverafter
I had so much fun writing this blog and collaborating with Desieverafter! They sent me their Alisha lehenga and it was so flowy. The material is very high quality and would suit any body type! I highly recommend using their brand for bridesmaid lehengas because they take custom orders!
-Sushma (@sushmessed)