What Is Fast Fashion?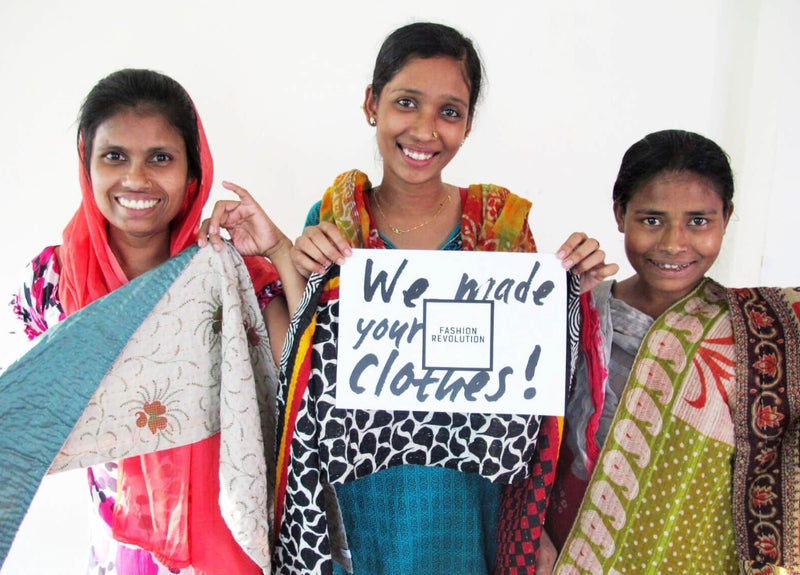 Image courtesy - Living Life Natural
The term fast fashion is one that has been thrown around significantly in the past few years, most prominently due to its impact on the environment and the ensuing problems of wage disparities, animal abuse, human trafficking, among others. What exactly is fast fashion? According to Good On You, it can be defined as 'cheap, trendy clothing, that samples ideas from the catwalk or celebrity culture and turns them into garments in high street stores at breakneck speed.'
Fast fashion enables the masses to access trends from the runways and those worn by celebrities at a fraction of the cost. There is no denying it's allure, especially in the eyes of those who do not have the disposable income to shop from a high fashion brand. However, what we fail to notice is that it all comes at a (very expensive) cost. As author and journalist Lucy Siegle summed it up in the documentary The True Cost, 'fast fashion isn't free. Someone somewhere is paying for it.'
While designers and brands have traditionally followed a two season fashion calendar, the rise of fast fashion brands has resulted in almost fifty two micro seasons, which means a new collection is released almost every week. Quality of the item, ethical practices within the supply chain along with the welfare of the environment are often overlooked as cost-cutting and a shorter lead time is of key importance when producing garments and accessories at such a breakneck speed and that will be retailed at a low cost.
Avoiding fast fashion is of paramount importance, especially as concerns mount over the state of the fashion industry and it's significant impacts on the environment. Here's a few ways to do that:
-Support ethical fashion brands and designers. Even if you cannot make a purchase, a simple follow or share via social media always helps!
-Choose quality over quantity.
-Wear clothes made from natural fabrics as these wear well and remain in pristine condition for a longer time than most synthetic fabrics that almost always break apart after a few wears or lose their allure after a couple of seasons.
-Get creative and look for multiple ways to style a piece. This will allow you to build a relationship with the outfit and you'll be more prone to taking better care of it!
-Go for outfits in minimalist silhouettes and that allow for ease of the wearer. A simple style allows for greater versatility and prolongs the life of the outfit.
Don't forget to share your tips on how to avoid fast fashion with us @desieverafter!