A BOHO BRIDAL SHOWER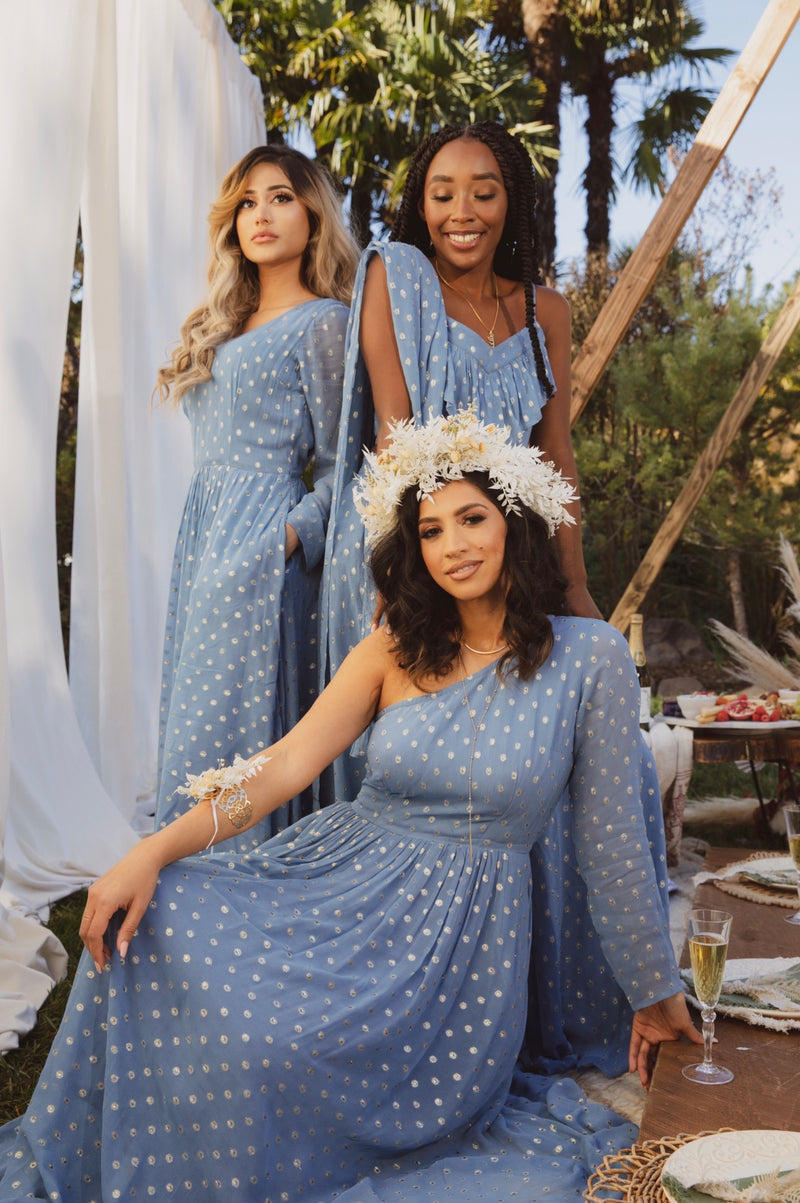 In November 2020, Desi Ever After partnered with a selection of brands for the photo shoot of our new collection. The theme of the shoot was Boho Bridal Shower and each vendor was carefully curated to match our vision by Event Designer Nadia Khan. Nadia combines her love for design with her ability to impeccably bring a vision to life for a result that is straight out of your wildest dreams!
Check out our new collection via our Instagram page here.
Cheese/Almond Board & Rentals: We Do Designs / @wedodesigns
We Do Designs was started by a mother daughter duo with a passion for weddings and a desire to innovate the design landscape and wedding planning in Northern California. The two combine their years of expertise and skills as a floral designer, and events manager to beautifully curated and memorable events across North California.

Coffee Cart, Event Planning & Rentals: Valley Luxury Events @valleyluxuryevents
Located in West Sacramento, Valley Luxury Events is an events and party rental service that provides tents, chairs, glassware, linens and stages for all your special occasions including weddings, anniversary celebrations, corporate dinners and more. The company works towards connecting their clients with verified vendors and promises extraordinary attention to detail to bring your dream event to life.
Venue: The Palms @thepalmschico
A luxury tropical oasis located in Chico, The Palms is your dream destination for hosting everything from reunions to receptions. Featuring lush green landscaping and serene koi ponds, The Palms promises a peaceful environment and a private venue for all it's guests.
Photos & Videography: Motion8 Films / @motion8films
A passion for capturing special moments for friends and family soon turned into a full-time career for husband and wife duo Dhiraj and Priti. The two love connecting with their clients through their cameras and strive to capture every single important moment and emotions. While they are based in Sacramento, Dhiraj and Priti travel all across the country to capture special occasions in Texas, Washington, Arkansas, Arizona and Kansas, even shooting cruise destination weddings in Mexico.
Photography: Susie Mendoza Photography / @susiemendozaphoto
Susie Mendoza is a wedding and portrait photographer based in Northern California with a love for natural light and capturing real moments. While she has dabbled in all kinds of photography, Susie finds that she is happiest when photographing moments of love.
Flowers: Paradise Parkway / @paradiseparkway
The flowers for the shoot were sourced from Paradise Parkway, an event planning company that specialises in weddings, event design and of course, fresh floral arrangements. They provide stunning fresh flowers for bouquets, corsages, crowns, table arrangements, backdrops, flower walls and chandeliers and offers its extensive portfolio of services to clients based in the San Francisco Bay Area, Wine Country, Tahoe, Sacramento and Sri Lanka.
Makeup and Hair: Glam By JMK / @glambyjmk
Jasmeet M Kaur is a makeup and hair artist based in Sacramento and works with clients all across the globe. She also offers private lessons and is certified from the Blush School of Makeup in San Francisco.
Bar: Tipsy Horse / @tipsy_horse
Serving all over Northern California, Tipsy Horse promises a memorable experience for you and your guests with their famous horse trailer bar. They provide a unique cocktail couture service to customise their offering to the preferences of each of their clients. They also offer a Tap Wagon and Spike Trike service that is a part of their newest additions this year.
Models
Dressed in DEA's latest collection were models Maia Crawley, Mahnoor Fatimah (@mahnoor_fatimah) and Nyala Khan.
Samosas: Crispy Korner


Horse: Dawn