Desi Weddings - The Wedding Planner Guide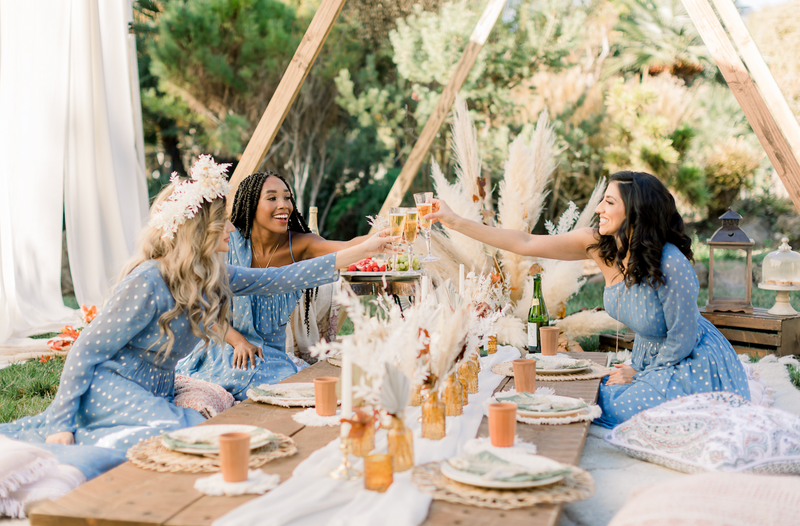 Are you a winter bride looking for a wedding planner who can help you plan the wedding of your dreams? We got you! Through our beautifully curated edit below, we are sharing with you some of our favorite wedding planners and decorators - some who we have worked with personally and others who we have discovered via Instagram but all of whom will ensure that you enjoy the wedding of your dreams!
Founded by award winning designer Nadia Khan, Valley Luxury Events is a luxury wedding planning and rental service that caters to clients located in Sacramento. Nadia was the designer and planner for the shoot of our Boho Bridal Collection and her company even supplied the stunning rentals and decor for the shoot that made the perfect backdrop for our clothes. Nadia's dedication and passion for her craft and clients make her the perfect option if you are looking to get married in Sacramento and need help with putting together the wedding of your dreams!
Masters of the wedding planning business and especially of the South Asian kind, Epic Everlasting Events is a wedding planning business that is based in Texas and working with couples from all over the world. The team makes sure they work with you to ensure that your wedding is nothing short of a spectacle with every last detail customized to the T.
A full service wedding planning company, Ardour Events is an Atlanta based business that works with clients from all across the world. If you are looking to work with a company with a flair for luxury and a passion for South Asian weddings, then take a look at Ardour Events and their extensive offerings in the space.
Rooted in culture and with a flair for the extraordinary, Amri & Co is a full service wedding planning company that is based in Seattle and founded by event planner Aman Kang. Amri & Co strongly believes that your special moments deserve a celebration in a space that allows for love + joy and takes their time to connect with each client and work collaboratively to ensure that every client is delivered the wedding of their dreams!
Apropos Creations is a Arizona based wedding planner with a deep passion for her craft and an expertise that spans weddings of multiple faiths and cultures. Jo Ann works with her extensive network of artists to ensure that you have a beautiful wedding irrespective of your budget in
Metro Phoenix, Scottsdale, and Sedona, Arizona along with destination wedding services for San Diego, San Jose and San Francisco.