Desi Weddings - The MUA Guide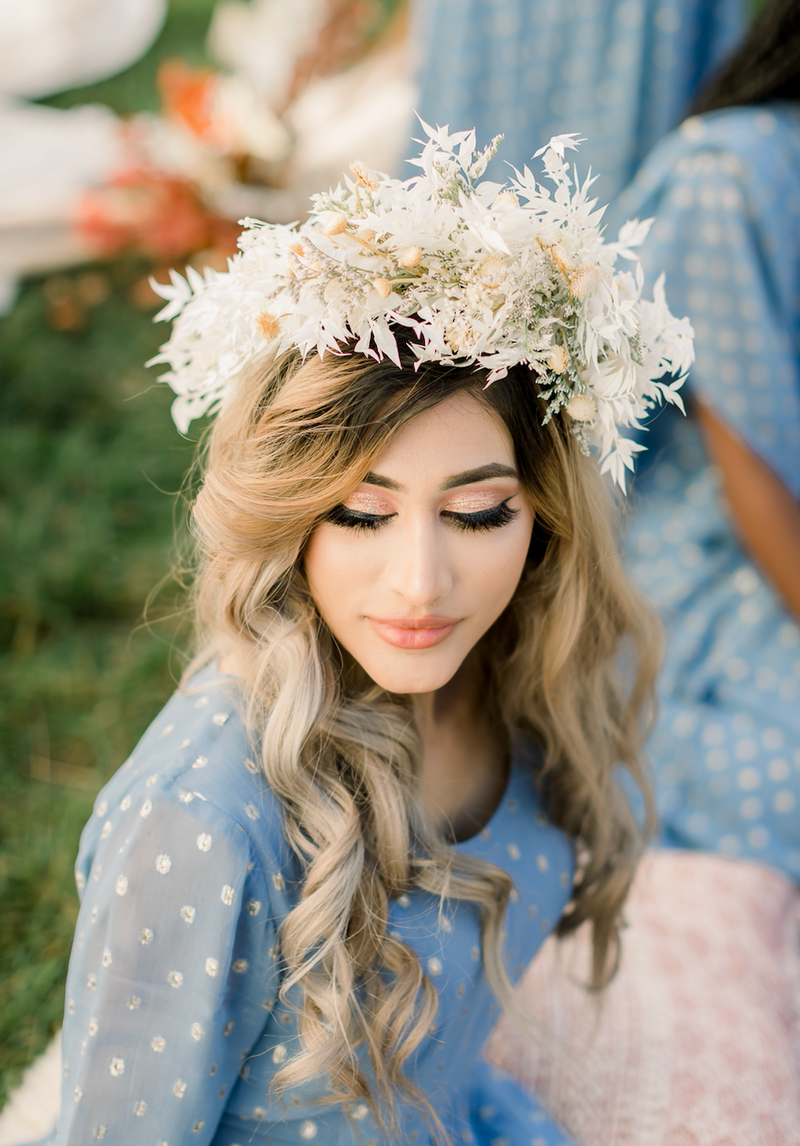 Calling all brides, bridesmaids and wedding guests! As part of our Desi Wedding Series, we have curated a list of some of the best South Asian makeup artists below. Whether you are a bride-to-be or just someone with a lot of weddings on her calendar this summer, we promise that you'll find an artist that you love in our guide below:
Image courtesy Jasmeet Kaur
Jasmeet Kaur is a Sacramento based makeup artist who offers hair + makeup services for brides, events and photoshoots. With her passion for teaching, Jasmeet also offers 1:1 makeup classes - offering aspiring makeup artists a chance to learn from this truly talented artist.
Image courtesy Neetu Josh
Neetu Josh is a Bay Area based South Asian makeup artist who works with brides and also offers exclusive online makeup classes. If you are looking for an artist that will help you nail the classic South Asian bride look, then reach out to Neetu and her team today!
Image courtesy Rukhsana Kumar
Rukhsana Kumar is a cosmetologist with over nineteen years of experience in the beauty industry. Rukhsana offers bridal and henna services and has a long list of clients who can vouch for her exemplary beauty skills and professionalism.
Image courtesy Amitash Dhillon Sandhu
Amitash is a Sacramento based makeup artist with over eight years of experience of servicing both bridal and non-bridal clients. Amitash's work is clean, classic and reminiscent of old-school glamour, just what you need on your special day.
Image courtesy - Artistry by Jasmine
Jasmine is a hair + makeup artist based in Fresno and available to travel anywhere in the world for your special day. Her speciality is bridal makeup that is sleek and glamorous and her work will leave you feeling extra special on your big day.
Share your favorite artists with us @desieverafter x