How To Make Your Desi Clothing Last Longer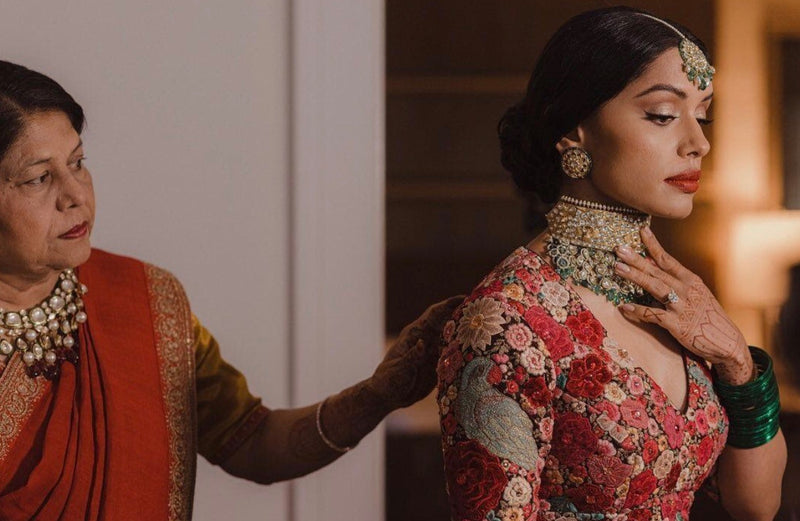 Image courtesy - Darjee

Desi clothing is special, it is a part of your culture and you almost always wear it for a special occasion. The clothing is made using extremely delicate materials and fine needlework and requires special care to ensure it stays in pristine condition for generations to come. If you, like us, love your desi clothing and are looking for ways to make it last longer, check out our handy tips below!
-Use muslin wraps or air tight plastic bags
Wrapping your heavily embellished desi clothes in muslin or storing them in an airtight plastic bag ensures that the embellishments and embroidery on them remains intact for a long time.
-Store them in a cool and dark place
Ensure you store your desi outfits in a cool and dark place as light attracts bugs and causes the color of the garments to fade. 
-Use butter paper or plastic wrap
If your clothes have heavy embellishments or tassels on the hem, ensure they remain in place by covering them with butter paper or plastic wrap. If you end up pulling a thread or with a broken piece of embellishment, trim the extra thread and secure the embellishment or loose thread with a couple of quick stitches. Use a steam press over the area and carefully wrap with butter paper or plastic before storing it away.
-Follow the appropriate wash and care instructions
Check the label for the wash and care instructions and ensure you clean the garment as per. Ensure that while dry cleaning the garment, the embellishments are covered so that they do not fall off or are not damaged during the process.
Do you have any tips on how to care for your desi clothes? Share them with us below or tag us on Instagram @desieverafter