HOW TO SUPPORT DESI BRANDS DURING THE HOLIDAY SEASON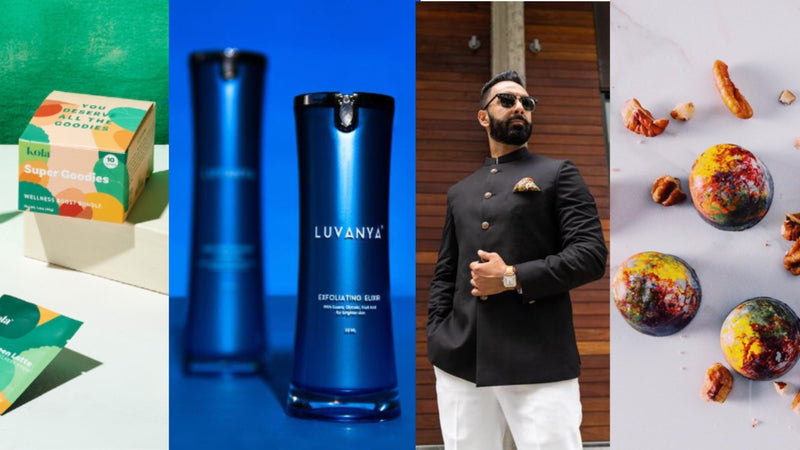 From left to right: Kola Goodies, Luvanya Beauty, Saffron Lane Co, Simply Mithai
The holiday season is upon us and what could be a better time to support your favorite desi brands than now? Here are some quick tips on the best way to support small desi businesses this season:
-Shop from small desi businesses
This one is the easiest; shopping from a desi brand and showing them tangible support that can benefit their business and team both personally and professionally is a great way to support them this season. Whether you're buying something for yourself or your loved ones, take advantage of the hundreds of desi businesses that put their heart and soul into bringing their products to life.
-Gift from small desi businesses
Whether you are giving something to your team or your family, there is a desi brand for all your needs! The easiest way to find out about new desi brands is through your favorite influencer's Instagram or blog or via a quick search on Google. You can also check out our blog for some desi brands that we love for everything from clothing to food.
-Speak about it!
This is the quickest way to show your support and spread the word. Social media makes it possible for you to talk about the things you love in newer and more creative ways (think Stories, Guides, Filters or GIFs), but you can also spread the word amongst your local community the next time you meet your friends and family - whether in-person or through digital means. The more you talk about the things that you love, the more you can entice your community to buy from the brands that you yourself support.