The Eid Gift Guide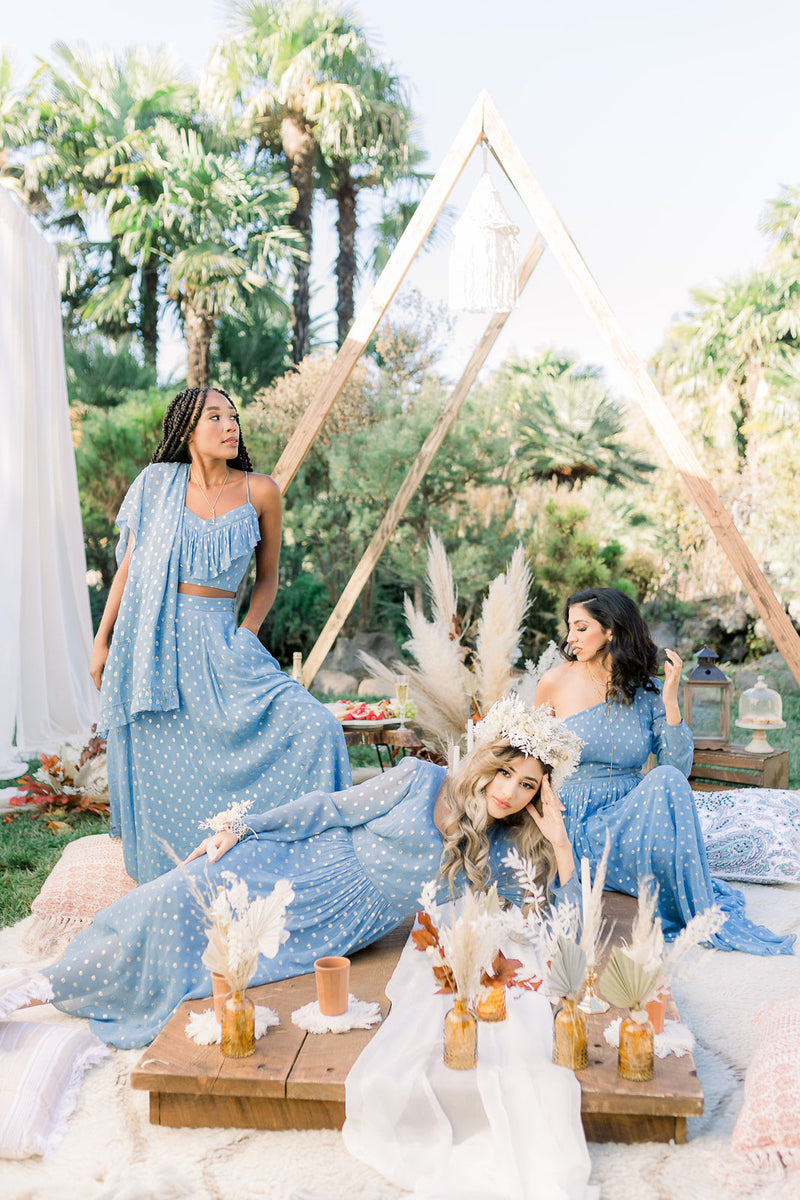 Eid is almost here and we are excited to share our Eid Gift Guide that has everything that you're looking for, whether it is a new outfit, a pair of modern desi sandals or jewelry to help you complete your look!
Footwear by Meraki Design House
Are you on the lookout for footwear that is the perfect mix of stylish and comfortable? Check out these stunning modern desi flats from Meraki Design House that are handcrafted, 100% vegan and make for the pair for Eid day!
Makeup from Kulfi Beauty
Clean, vegan and cruelty-free – Kulfi Beauty's eyeliners make for the perfect addition to your kit! We also love the desi twist to their names - think Cheeky Chiku, Purply Pataka and Tiger Queen - and that it is a proud, South Asian woman-founded brand (just like us!)
The Firdaus Dress from Desi Ever After
Crafted in a beautiful blue fabric, the Firdaus Dress features full-length sleeves and comes in a maxi-length, making it a perfect outfit to slip into for Eid.
The Intent Huestick from Live Tinted
If you're a fan of a subtle nude-pink lip, then the newest launch from Live Tinted is totally up your alley! We love that the multistick can also be used on the cheeks and eyes and has a vegan, non-comodogenic and cruelty-free formulation that is packed with Vitamin C, Hyaluronic Acid and Squalane.
Jewelry from Saeyri
Love and can't do with your daily cup of chai? You'll love the Chai Chain from Saeyri that is handcrafted in India and features stunning details that will have you reaching for a cup of chai (or two!).